Our mission
The consistently supply and serve the worldwide customers with citrus ingredients and its derivatives in top mix of quality and cost. Not only to provide a commercial product, but a basis of health,nutrition and energy.

Production
Principle 'One resource, More products' leads us effectively and efficiently in distribution of production lines. Extraction and further chemcial synthesis are operated by the experienced teams.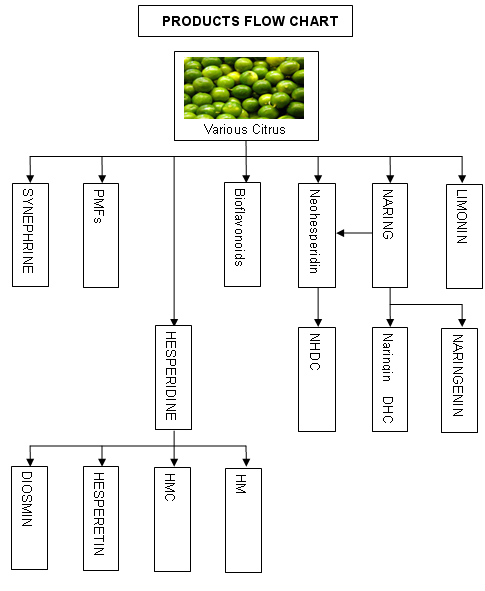 Delivery
Raw materials are seasonal, and the citrus fruits are diversified due to biotechnology development. Our experienced teams work hard to identify the citrus varieties and collect the right one. Shortage of materials always hits the nerve of both manufacturers and buyers, but difficulties can be overcomed except for individual product due to our comprehensive utilization of various citrus – bigger or smaller, mandarine or orange.
More than ten years of experience in interantional market make us understanding the whole procedure from the warehouse to the customers wherever in Japan, EU or USA. Faster air transport sends goods to customers within one week covering urgent demand.
Due to better cooperation with Fedex, sample can be supplied at any time upon cutomer's needs for quality approval.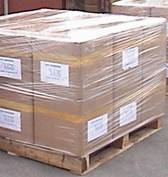 Goods for transportation
Quality assurance
Considering the application in different industries, our products conform to the relative quality system such as GMP,FAMI-QS, ISO9001 and Kosher.
Slogan '100% Natural mateirals,Clean Production and Green Products' guides us selecting materials, extracting with permitted solvents. Quality control proceeds in the whole processing: Materials are naturally dried; Pesticides and heavy metals are striclty controlled; Residual solvents conform to ICH guideline; Finally products are tested by HPLC or other instruments required. Of course,a quality report from the third party of authorized lab is also available if necessary.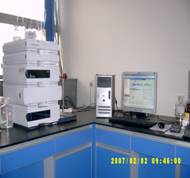 HPLC system